It has been pretty quiet, thanks to the LiF:MMO dragging all the attention at the moment. It's actually a good thing because it takes away any pressure and gives me time to finetune everything and find better solutions for a few problems that have popped up here and there.
I've developed a web-based tool that can be used to generate maps and distribute them to LiF:YO servers. This tool might evolve into some kind of toolbox for server admins eventually, with the map generator being only one of several features. In its current state you can login using Steam authentication, add LiF:YO server(s) to the system and push maps to their database. The system behind it will queue the job for the mapgenerator and process the jobs consecutively. You don't have to do anything during that process, which can take up to two hours depending on your server hardware. Once the database is prepared, you'll be served with server startup instructions and some files that you have to put into your LiF:YO server directory. Some manual steps have to be done, but they're rather simple. Map graphics of terrain, ore positions, quality hotspots and the mapgenerator logfile are available as well. See the screenshots to get an idea of what it will look like.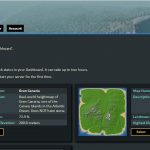 The only requirement for the time being is having a database that allows remote connections. I'm aware that this does not apply to all servers. This is why there's a 2nd method for the distribution of maps in the pipeline. With this feature, servers with no outbound database connectivity can generate a .sql file instead, so they can apply it on their database manually. But keep in mind that this feature is still in early development and won't be available immediately at launch.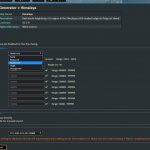 The tool will be named LiF:YO TerraTool and is going to be avaibale at http://terratool.nyuton.net soon. It will have at least five different maps available to begin with. This includes the already known maps Himalaya and Gran Canaria. The 3rd and 4th one will be a Volcano and Islands themed map. For the 5th one I'm trying to model some land that's traversed by rivers, but the game engine is really giving me a hard time here, so that's subject to change 😛 Later we can add many more maps.
I'm aiming to enter some kind of 'closed beta' state starting next weekend with a few server admins from different communities to do the first map deployments just to see if everything really works as intended. In mid-to-late March, gates will finally open for everyone.